Previous Post:
More Convention Antics!
&nbsp Next Post:
Teaming up for a good cause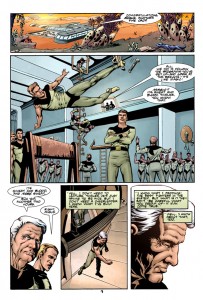 On the trekkercomic website, I have made the dramatic and anticipated shift to full-color on a series that has largely been in black and white to this point. I've been able to make this shift by finding colorist Jeremy Colwell, who brings just the right touch and approach to match the vision I've had for what Trekker should look like in color. You can check out our results beginning with this story, "The Sins of the Fathers" which is posting now on the website.
This shift to color is also being made in preparation for the other major development in the return of Trekker, and that is the plan to return her stories to the printed page. Talks are proceeding and details being worked out. I'm extremely excited about it all, but will have to save further news until things are settled. Stay tuned!